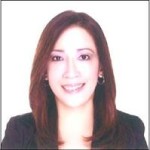 Joanne De La Cruz is one of our spirited actuaries who has paved the way for other actuarial professionals as our society expands its reach into the non-life industry. Joanne graduated from the University of the Philippines-Diliman with a Bachelor of Science in Mathematics and would later finish her Master of Science of Mathematics with concentration in Actuarial Science in the same institution years after.
Joanne was an Instructor at the Mathematics Department of the College of Science of the University of the Philippines. Her journey in the actuarial industry began a year after when she joined Grepalife and grew in ranks from actuarial assistant, then associate actuary and finally officer-in-charge in a span of 7 years. In between, Joanne would become a Fellow of Actuarial Society of the Philippines.
After her stint in Grepalife, Joanne transferred to the Knights of Columbus Fraternal Association of the Philippines working initially as Division Manager and Actuary, then Vice President of Operations and Actuary and eventually, Senior Vice President of Operations and Actuary. She would then become a Fellow of the Life Management Institute in 1999.
Afterwards, Joanne was a Director for Actuarial at MetLife Insurance Company of the Philippines, and then transferred to Pru Life Insurance Corporation of UK as Vice President and Actuary. Joanne then moved to Great Life Financial Assurance Corporation (formerly Nippon Life Insurance Company of the Philippines, Inc.) as First Vice President & Chief Actuary (Actuarial and Policy Service Division) where she became my boss and mentor, and where we practiced our 3 o'clock habit. During those years, every birthday surprise cake that we give her will always have a 'Happy 28th Birthday' message on it, because she stopped counting after her 28th birthday. It means that she became a Fellow of the Society when she was 3, now that she's getting her 25th year service award.
Joanne has also been active with various professional organizations serving different roles in the Actuarial Society of the Philippines ranging from a committee member to the society's President in 2011. Joanne is also currently a member, since 2014, of the Working Project Committee for Financial Reporting Framework of the Philippine Insurers and Reinsurers Association (PIRA).
On a personal note, Joanne is married to an equally esteemed actuary, Rado De La Cruz. They are one of the four 'Fellow' couples in the Society among the Fadri's, the Herrera's, and the Darvin's. Together, they've a raised a lovely family. In fact, their youngest daughter, Issa, is currently applying as an Affiliate to the Society having recently passed her first actuarial exam.
Joanne's effervescence also manifests itself into her work in the non-life industry. Her passion for non-life insurance may serve as a beacon for future actuaries who would also like to venture into somewhat untested territory for most of the actuarial practice in our country. Without a doubt, Joanne's legacy in non-life insurance as well as her enthusiasm for both her work and her family, will be felt for years to come.