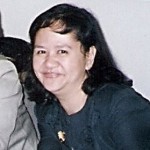 Actuaries have long been integral in the insurance industry with companies mandated by law to have at least one in order to practice business in this country. As actuarial science has evolved to be of use in anywhere that has risk, actuaries have been gradually sharing their expertise to industries other than insurance. Maria Elisa Franco, or Marisa to those who know her, is one of those actuaries. A practitioner in the banking industry for almost two decades, Marisa has used her actuarial proficiency in dealing with challenges involving risk.
Marisa graduated from the University of Santo Tomas with a Bachelor of Science in Mathematics major in Actuarial Science, cum laude, in 1978. She later completed the core subjects in Master of Science in Actuarial Mathematics at the premier state university, University of the Philippines in 1980.
From 1978 to 1987, she worked for Great Pacific Life Assurance Corporation, starting as an Actuarial Assistant and eventually becoming Assistant Vice President. She then moved on to BPI Family Bank and BPI Card Corporation, working from 1987 to 2004 as Assistant Vice President and eventually, Vice President, heading the Actuarial & Risk Management, Consumer Lending Group. Her role was expanded to Actuary from 2005 to 2009. She was also the head of the company's Consumer Credit Policy & Review from 2005 to 2007. From 2009 to 2014 she became Division Head for Risk Analytics, Systems and Control Unit for Banco De Oro Unibank, Inc. She is currently Executive Consultant for Risk and Data Management for TransUnion Information Solution, Inc.
Marisa's knowledge and training through the decades on risk theory, credit scoring, managing consumer credit portfolio and financial services risk management have made her a pundit on credit risk management. She has been a resource speaker at forums on credit risk management with papers presented on credit scoring models. Marisa has also given back to her profession by being an active constituent of the Actuarial Society of the Philippines. She has fulfilled various roles, from chairperson to various standing committees to serving as President in 1999.
Actuaries, with their rigorous mathematical foundation and their exposure to the financial services industry, can be indispensable components outside insurance. Marisa, with her work through the years, has been a fine example of how that could be.
SDModina